I adore puppies. I rarely get to play with puppies so this really was a special treat for me. This beautiful golden retriever puppy was a photogenic beauty. It did take a couple hours of playing to get her all tuckered out and then she slept through her session just like any newborn. She let me pose her and move her from basket to basket and just kept sleeping.
Eye Am Photography photographs pets in the York Region and Toronto areas. I will be adding a new pet section to my website soon and would love some new furry faces. If you are interested in booking a session for your pet I am offering a $100 print credit and 15% off desk/gift prints. This applies to new sessions only. Sessions must be booked by April 30th to qualify for the discount. A signed model release is required for the discounted session.
Dog Photography sessions can take place in the studio, on location in your home (lifestyle sessions) or outdoors once the weather is nicer.
And of course I had to show some images from my favourite puppy photography session.
This precious pooch really captured my heart.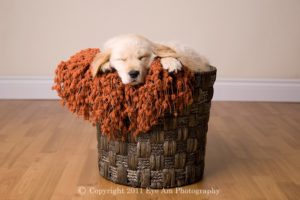 PINIMAGE
Toronto Dog Photographer
Who can resist all this fuzzy cuteness?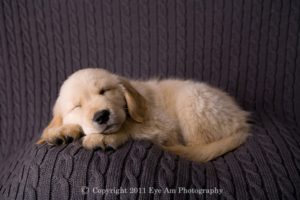 PINIMAGE
Richmond Hill Dog Photographer
What a sweet little face?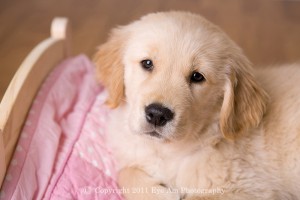 PINIMAGE
GTA Pet Photographer